Board of Health Information
The Clark County Combined Health District Board of Health is comprised of community leaders who share a passion for public health.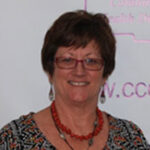 Dala DeWitt, MS, RN
Board of Health President
Ms. DeWitt is the Director of the RN Program at Clark State Community College-Springfield Regional School of Nursing. She received her diploma in Registered Nursing from the Community Hospital School of Nursing in Springfield, Ohio; her BSN from Indiana University/Purdue University in Indianapolis, Indiana; and her MS in Nursing from Wright State University in Fairborn, Ohio.
Ms. DeWitt's professional service highlights include: member of Subcommittee for review of National League for Nursing Accrediting Commission Standards and Criteria; member of National Alliance for Nursing Education Steering Committee; elected to National League for Nursing Accrediting Commission Board of Commissioners for two (2) terms as Vice-Chairperson; appointed to Nursing Practice and Education Advisory Board of Ohio Board of Nursing; member of Urbana University Foundation Board of Trustees for two (2) terms; elected to Nominating Committee of National League for Nursing Accrediting Commission; President and Secretary Dayton Area Nurse Educators (DANE); appointed to the National League for Nursing Accrediting Commission Evaluation Review Panel for Diploma Nursing Schools; appointed as Program Evaluator for Diploma Nursing Schools for National League for Nursing Accrediting Commission; member of the National League for Nursing; member of the Sigma Theta Tau, Alpha Chapter, National Honor Society for Nursing; President and Vice President of the Board of Directors for the Community Hospital School of Nursing Alumni Association ; member of the Indiana University-Purdue University at Indianapolis School of Nursing Alumni; board member for the Clark County Combined Health District.
Valerie Moore, MS, RN
Board of Health Vice-President
Ms. Moore is currently a Nursing Informatics Specialist at Ohio State University Health Systems. She received her Diploma of Nursing in 1988 from the Community Hospital School of Nursing in Springfield, Ohio; her Bachelors of Science in Nursing in 1995 from Wilberforce University, Wilberforce, Ohio; and her Masters of Science in Nursing/Informatics in 2011 from the University of Phoenix, Phoenix, Arizona.
As a Nurse Informatics Specialist, Ms. Moore is responsible for the implementation of technology, system integration, for staff education, ongoing evaluation of the product, and auditing and reviewing staff compliance with the system. She serves as a consultant to seinor nursing leadership on process improvements and process re-engineering for the workforce system. In addition, she has extensive experience as a nursing director and nurse manager.
Ms. Moore serves as a Clark County Combined Health District Board of Health member.
She lives in the Springfield, Ohio area with her family.
Dana King, DVM
Board of Health Member
Dr. Dana King grew up on the family farm outside of Enon, Ohio, and is a graduate of The Ohio State University College of Veterinary Medicine. He has been practicing at Northside Vet Clinic for more than 40 years, and prides himself in providing state of the art care and treatment options for dogs, cats, pocket pets, birds, exotics, and farm animals. While he has devoted four decades to veterinary medicine, Dr. King will tell you he hasn't "worked" a day since graduation. "When you love what you do, it isn't work" he says. In fact, he volunteers his time as the Clark County 4-H veterinarian each year. In his free time, Dr. King is a pilot and enjoys traveling with his wife, Judy. He was in the OSU marching band and participates in the alumni march every year when Buckeye football begins.
Bernadette deGuzman, MD, MPH
Board of Health Member
Dr. deGuzman was born and raised in Detroit, Michigan. She received her undergraduate degree from the University of Michigan and then completed her Master's in Public Health at Emory University with a concentration in environmental and occupational health. Dr. deGuzman returned to Detroit to attend medical school at Wayne State University and interned at Case Western Reserve University. She then moved to the Springfield area and finished her training at Miami Valley Hospital in Dayton, Ohio.
She worked for a time in occupational medicine before joining the Springfield Regional Medical Group in 2010 as a family practice physician.
Dr. deGuzman is a volunteer physician with Reach Out Montgomery County's Free Clinic in Dayton, Ohio. She also serves as a member of the Clark County Combined Health District.
Catherine Crompton, DDS
Board of Health Member
Dr. Crompton is happy to have celebrated over 20 years of being a general dentist in Springfield, Ohio.
When not in the office, she stays active in the community as a member of the Springfield Rotary Club and serves on the executive committee of the Mad River Valley Dental Society. She is also a trustee for the Springfield Foundation and for the Community Health Foundation, as well as serving on the Clark County Combined Health District Board of Health.
Dr. Crompton received her Doctorate of Dental Surgery from The Ohio State University and can be found in "The Shoe" on many Saturdays in the fall.
She believes that we all need to take personal responsibility for own health and can frequently be seen biking walking or skiing cross county.
She is married to State Representative Ross McGregor and they live in Springfield.
Scott Griffith
Board of Health Member
Married to Kim for 43 years, two sons, four grandchildren attending Bethel Local Schools. I have run single and multi-unit QSR restaurants for over 40 years. My wife and I have run our family business, 2nd generation, since 1992. We have built a strong team of over 175 people, some with 20+ years with us. Our goals are to continue to build strong teams, and keep them together. We opened our 7th restaurant in November, 2007. Our catering business continues to grow and build awareness for our team. Past board member or chair of the Western Clark County Business Coalition (Gateway Business Group), Business Network International (BNI) and Ohio Means Jobs Advisory Board. Current board member of The Gathering of the Miami Valley, Clark County Salvation Army, and the New Carlisle Rotary Club. Current Clark County Active Transportation Plan stakeholder and member of City of New
Carlisle Charter Review Committee.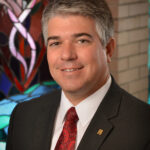 Tyler Walters
Board of Health Member
Tyler Walters is the vice president and chief operating officer of Mercy Health Physicians – Springfield (MHP). In this role, Walters is responsible for leading the overall operations of Mercy Health Physicians (MHP), which operates more than thirty primary care centers and specialty clinics throughout the Springfield Regional Medical Center service area. Additionally, Walters also leads physician alignment strategies, physician contracting and medical staff recruitment initiatives for MHP.
Walters has more than 25 years of experience in health care including 15 as chief financial officer/chief operating officer at several healthcare organizations and hospitals. He has served as CFO and COO at Our Lady of Bellefonte Hospital and Bellefonte Physician Services in Ashland, Kentucky from 2007 through 2020 until he transferred to Springfield in Spring 2020.
Walters has served on several community boards and is a member of national associations including Medical Group Management Association, American College of Healthcare Executives, and has served as president of the Ironton City Board of Health, is a past president of Community Hospice, past president, treasurer and board member of the Greater Lawrence County Chamber of Commerce, past board member of the Foundation for the Tri-State, past president of the statewide Ohio Financial Managers Group, past treasurer of the Lawrence County Fish and Wildlife Game Association, past president of the Ironton Rotary Club, and a member of the Ohio Township Association, and the Lawrence County Township and Fiscal Officer's Association.
Walters earned his bachelor's degree in healthcare management from Marshall University with a major in management and minors in finance and chemistry. Additionally, he earned his master's degree in business administration from Morehead State University. Walters also earned certification as a Certified Medical Practice Executive (CMPE) from the Medical Group Management Association (MGMA).
Walters, a native of Lawrence County, Ohio, currently lives in Springfield with his wife Julie. Tyler and Julie have two grown children, Maria and Chase. He enjoys golfing and spending time with his family and their activities. He is a member of St. Joseph's Catholic Church.