Women, Infants, and Children (WIC)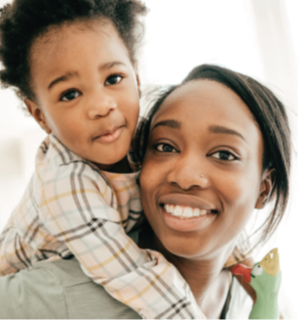 Clark County Combined Health District's WIC Program safeguards the health of low-income women, infants, and children up to age 5. WIC provides nutritious foods to supplement diets, nutrition education (including breastfeeding promotion and support), and referrals to health and other social services.
WIC serves moms throughout the United States with over 10,000 clinic sites nationwide. Two locations are found here in Clark County, the Springfield office (937) 325-0464 and New Carlisle (937) 845-2335 office are ready to serve you. Please call us today for more information! 
WIC is the nation's most successful and cost-effective public health nutrition program. We provide wholesome food, nutrition education, and community support for income-eligible women who are pregnant or postpartum, infants, and children up to five years old. WIC also encourages breastfeeding and provides breastfeeding support.
To get WIC assistance, participants:
Must be pregnant or have infants or children under 5 years old

May be in need of income assistance

Can be receiving other benefits like foster care, medical assistance, or SNAP
Please note that income requirements are updated on a yearly basis. Check out the Ohio WIC Program Income Eligibility guidelines for updates.
Pick a day and time during regular WIC clinic hours that works best for you:
WIC – Springfield Office
2685 E High Street
Springfield, Ohio 45505
(937) 325-0464
Monday -Friday 8:30 a.m-5:00 p.m.
WIC – New Carlisle Office
468 N. Dayton-Lakeview Road
New Carlisle, Ohio 45344
(937) 845-2335
Monday – 8:30 a.m. to 5:30 p.m.

Tuesday – Closed

Wednesday – 8:00 a.m. to 4:00 p.m.

Thursday – 8:30 a.m. to 5:00 p.m.

Friday – Closed
Bring the following with you to your appointment:
Proof of income (Bring all that apply—Paystub, Medicaid card, SSI, etc.)
Proof of identity (Photo ID, crib card or birth certificate for baby)
Proof of address (Driver's license or ID, utility bill, or lease agreement)
Proof of pregnancy (if applies to you) (Doctor's statement or ultrasound)
WIC Nutrition Card
(If you are signing up for the first time, you will receive your card after your first appointment)