Financial Incentives and Resources
A number of local, state, and federal resources are available for lead prevention. 
Local resources: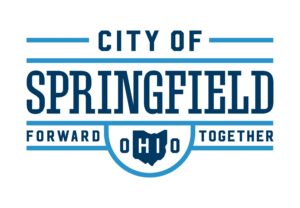 This program involves the City paying up to fifty percent of the project costs with a maximum of $1,500 per presidential property to replace private lead service lines and defray the costs to customers.  The desired goal is to encourage residential property owners to safety access the City's public water system through non-lead service lines. Additional information available here
HWAP is a no-cost energy assistance program designed to increase the energy efficiency of dwellings owned or occupied by income-eligible Ohioans, reduce participants' household energy expenditures, and improve participants health and safety. Any individual, homeowner, or renter with an income at or below 200% of the federal poverty guidelines is eligible. HWAP providers give priority to people over the age of 60, those with disabilities, those with children in the home and those with a high energy usage and/or burden. Services covered include a safety inspection, tune-up/repair and if necessary, installation of heating units; insulation of attics, sidewalls, heating ducts, floors, water tanks; reduction of air leakage from major sources; and personalized energy management plans. To apply online, click here.  For more information about HWAP, click here.

Ohio's stat
e agencies are collaborating to address the issue of Ohioans, especially children, being exposed to lead. The Ohio Department of Development (DOD), in partnership with the Ohio Department of Health (DOH), created the Lead Accreditation Training Grant Program to provide funding for lead workforce development and training activities. To qualify for a training grant, interested applicants must be associated with or willing to complete work thru DOD and/or DOH grant programs in rural areas and attend the complete training session. Course offerings include initial and refresher lead training courses. The program will subsidize costs for the following trainings:
Ohio Department of Health
• Lead abatement contractor
• Lead abatement worker
• Lead risk assessor
• Lead inspector
• Lead project designer
• Lead clearance technician
U.S. Environmental Protection Agency
• Lead Renovation, Repair and Painting Rule (RRP Rule)

Qualified individuals who have completed an ODH approved initial training may be eligible for funds to pay for their initial lead professional license fee. Funding is limited and available on a first come, first serve basis until May 1, 2022, or until funds are spent.
To apply, mail a completed application to the Ohio Department of Health, Attn: Chris Mizek, 246 North High Street, Columbus, Ohio 43215. DO NOT submit applications online or to the address listed on the top of the application form. Doing so will delay processing of your application and may disqualify you for funding. Funds are only available to cover the cost of initial applications, renewal applications are not eligible for funding. Fees paid to the Licensure Program will not be reimbursed for this program.


A state of Ohio income tax credit to property owners who incur qualifying lead abatement costs in connection with an eligible dwelling. Tax credit is capped at $10,000.00 per taxpayer and per eligible dwelling. The Program is jointly administered by the Ohio Department of Health and the Ohio Department of Taxation.
Eligible costs are:
• Costs incurred for lead risk assessments conducted by an Ohio licensed lead risk assessor
• Lead abatement projects conducted by an Ohio licensed lead abatement contractor or lead abatement project designer
• Clearance examinations performed by an Ohio licensed lead risk assessor, lead inspector, or clearance technician
• Relocation costs incurred in the relocation of occupants of an eligible dwelling to achieve occupant protection
For more information about the Ohio Lead Abatement Tax Credit Program, call (614) 466-1450 or email leadtaxcredit@odh.ohio.gov.

This program, funded by Medicaid and administered by ODH, targets the removal of lead paint hazards from homes built before 1978. The statewide program is available in every Ohio county with the goal of helping to protect families with Medicaid-eligible children and/or Medicaid-eligible pregnant women against the dangers of lead paint hazards. Rental properties are eligible for enrollment in SCHIP.
To qualify, a Medicaid-enrolled children and/or pregnant woman must either live in the home or visit the home for at least 6 hours per week.
The program is available to homeowner and tenant households. Landlords must be willing to participate and will be required to sign paperwork throughout the process. To enroll complete the SCHIP pre-qualification application over the phone by calling 614-644-0220.


The Ohio Lead Hazard Control Grant program is for homeowner and tenant households funded by HUD and administered by ODH. Households must have low-to-moderate incomes and lead in their unit. Program assists homeowners directly and in rental situations, tenants are assisted by the landlord's grant. Household income cannot exceed 80% of area median income. If the property is owner-occupied, either a child under 6 years of age must live in the home or visit a significant amount of time, or there must be a pregnant woman living in the home. The average grant per unit is $13,000. For more information about the Ohio Lead Hazard Control Grant, click here or call 877-532-3723 (LEAD SAFE).
This program provides loans to very-low-income rural homeowners to repair, improve or modernize their homes or grants to elderly very-low-income rural homeowners to remove health and safety hazards. The maximum loan amount is $40,000, the maximum grant award is $10,000 and loans and grants can be combined for up to $50,000 in assistance. For more information about the USDA Rural Development Single Family Housing Repair Loans & Grants in Ohio opportunity, click here.