Financial Incentives and Resources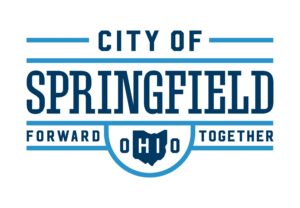 Lead Service Line Replacement Assistance Program
This program involves the City paying up to fifty percent of the project costs with a maximum of $1,500 per presidential property to replace private lead service lines and defray the costs to customers.  The desired goal is to encourage residential property owners to safety access the City's public water system through non-lead service lines. Additional information available here.
Lead Accreditation Training Grant Program
Ohio's state agencies are collaborating to address the issue of Ohioans, especially children, being exposed to lead. The Ohio Department of Development (DOD), in partnership with the Ohio Department of Health (DOH), created the Lead Accreditation Training Grant Program to provide funding for lead workforce development and training activities. To qualify for a training grant, interested applicants must be associated with or willing to complete work thru DOD and/or DOH grant programs in rural areas and attend the complete training session. Course offerings include initial and refresher lead training courses. The program will subsidize costs for the following trainings:
Ohio Department of Health

• Lead abatement contractor

• Lead abatement worker

• Lead risk assessor

• Lead inspector

• Lead project designer

• Lead clearance technician

U.S. Environmental Protection Agency

• Lead Renovation, Repair and Painting Rule (RRP Rule)
Workforce Development Licensure Fund
Qualified individuals who have completed an ODH approved initial training may be eligible for funds to pay for their initial lead professional license fee. Funding is limited and available on a first come, first serve basis until May 1, 2022, or until funds are spent.
To apply, mail a completed application to the Ohio Department of Health, Attn: Chris Mizek, 246 North High Street, Columbus, Ohio 43215. DO NOT submit applications online or to the address listed on the top of the application form. Doing so will delay processing of your application and may disqualify you for funding. Funds are only available to cover the cost of initial applications, renewal applications are not eligible for funding. Fees paid to the Licensure Program will not be reimbursed for this program.