One2One Needle Exchange
A One2One needle exchange program is available to the public from 5 to 8 p.m., on Mondays, and 3 to 7 p.m., Thursdays at 1209-3 Sunset Ave.; and from 1 to 4 p.m., Wednesdays, at the Springfield Soup Kitchen, 830 W. Main St.
FREE available services include clean needle exchanges and Narcan distribution, STD/STI testing, food distribution, and drug treatment and mental health referrals.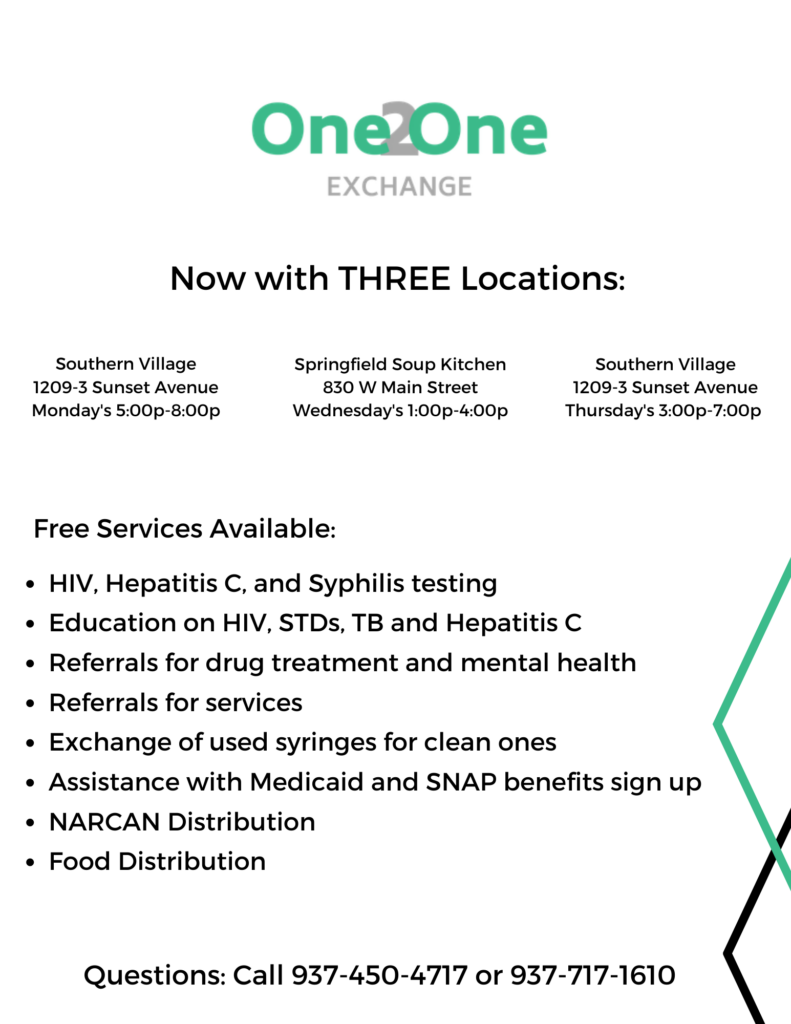 Harm reduction and needle exchange programs are important public health strategies that aim to reduce the negative consequences associated with drug use, particularly injection drug use. These programs are based on the recognition that drug addiction is a complex social and public health issue that requires a multifaceted approach, which includes not only prevention and treatment but also harm reduction.
Harm reduction is a public health philosophy that aims to reduce the harms associated with drug use without necessarily requiring users to stop using drugs. Needle exchange programs, a key component of harm reduction, provide sterile needles and syringes to injection drug users in exchange for used needles, reducing the risk of transmitting blood-borne infections such as HIV and hepatitis C.