COVID-19 Information
COVID-19 is a respiratory disease caused by SARS-CoV-2, a coronavirus discovered in 2019.
The virus spreads mainly from person to person through respiratory droplets produced when an infected person coughs, sneezes, or talks.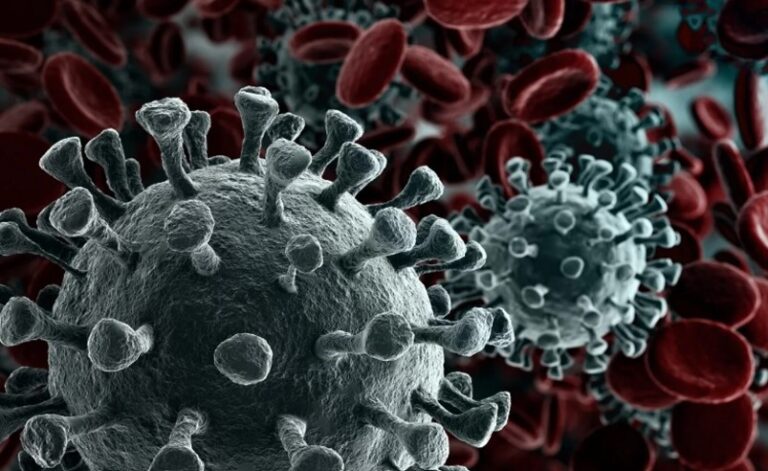 Some people who are infected may not have symptoms. For people who have symptoms, illness can range from mild to severe. Adults 65 years and older and people of any age with underlying medical conditions are at higher risk for severe illness.
People ages 5 years and older should get COVID-19 vaccines to prevent getting and spreading the illness. Everyone ages 16 and older can get a  booster shot.
CDC Simplifies Guidance for COVID Booster Doses
On April 18, 2023. the U.S. Food and Drug Administration (FDA), decided, effective immediately, the only dose of COVID-19 vaccine that should be used is the current bivalent version. This version shall be used for all doses of the vaccine for individuals ages 6 months and older.
The bivalent version of the vaccine protects against the original and omicron BA.4/BA.5 strains of COVID-19.
An individual is now considered "fully vaccinated" if they have received at least one dose of the bivalent vaccine that was first used starting August 31, 2022.
For adults, there is no longer a COVID-19 vaccine primary series or booster. Most individuals are considered vaccinated after one dose of the bivalent vaccine.
There are certain situations where additional doses of vaccine may be recommended, for example for individuals 65 years of age or older, and people with a weakened immune system.
Individuals ages 65 and older, may get an additional dose of the bivalent vaccine at least four months following their first dose. Most individuals who are immunocompromised may get an additional dose 2 months after their first dose. Public Health recommends that those individuals should speak with their healthcare or vaccine provider for further recommendations.
In addition, unvaccinated children ages 6 months to 5 years should still receive two or three doses of the bivalent vaccine, depending on whether they receive Pfizer or Moderna.
The decision to use only the bivalent version of the vaccine is because the bivalent version is most effective against the current strain of the COVID-19 virus.
Both Pfizer and Moderna are providing versions of the bivalent vaccine and you may receive either version regardless of any previous vaccinations.
Schedule your COVID Vaccine
Everyone six months and older should get the COVID-19 vaccine.
To schedule a COVID vaccine with CCCHD click here. 
Vaccines are offered at CCCHD from 8 a.m. to 5 p.m. on Thursdays and 9 a.m. to noon on Fridays. 
Vaccines are safe and effective and remain the greatest tool we have to prevent severe illness or hospitalization from COVID.
People with COVID-19 have had a wide range of symptoms reported – ranging from mild symptoms to severe illness. Symptoms may appear 2-14 days after exposure to the virus. Anyone can have mild to severe symptoms.
Fever or chills

Cough

Shortness of breath or difficulty breathing

Fatigue

Muscle or body aches

Headache

New loss of taste or smell

Sore throat

Congestion or runny nose

Nausea or vomiting

Diarrhea
If you've been exposed to COVID-19
If an individual is exposed to COVID-19, regardless of vaccination status, they do not need to quarantine, but should monitor for symptoms, wear a face mask when around others for 10 days, and get tested on day 5 (day 0 is the day of last exposure to someone with COVID-19).
If this test is positive, they should isolate immediately and follow isolation guidelines. In addition, if symptoms develop at any time, they should isolate immediately, get tested and if positive, follow isolation guidelines.
Extension of BinaxNOW Test Kits Expiration Dates
Check the expiration dates on your COVID Test Kits. FDA has recently extended the expiration dates through the end of this year. Even if your test kit shows an expired date, it has been extended by the FDA.
COVID-19 at home self test kits are available for free pickup from the lobby of the Clark County Combined Health District.
To schedule a PCR test from any one of the following providers, click on the corresponding image below.
If you have COVID-19 and are more likely to get very sick from COVID-19, treatments are available that can reduce your chances of being hospitalized or dying from the disease. Medications to treat COVID-19 must be prescribed by a healthcare provider and started as soon as possible after diagnosis to be effective. Contact a healthcare provider right away to determine if you are eligible for treatment, even if your symptoms are mild right now.
Don't delay: Treatment must be started within days of when you first develop symptoms to be effective.